CMC-Nepal has promoted mental health in Nepal since 2003. Felm Nepal has supported the crucial work already from 2004, with a focus on children's mental health in Nepal's public schools.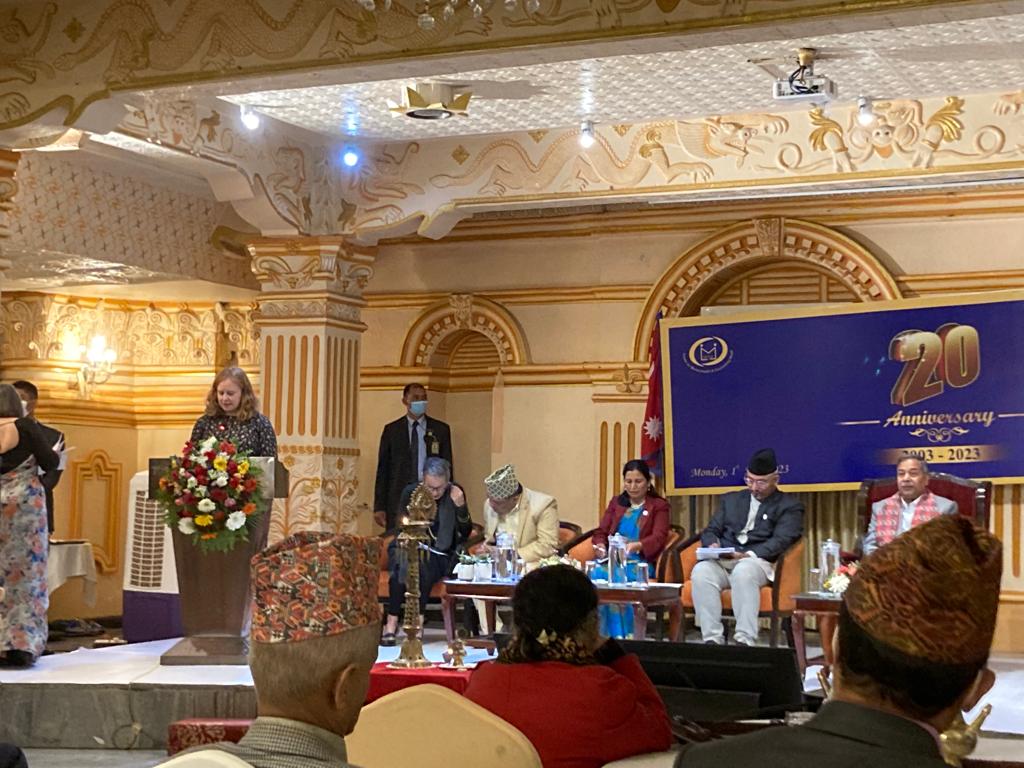 Felm Nepal's long-standing implementing partner Centre for Mental Health and Counselling Nepal (CMC-Nepal) celebrated its 20-year anniversary this week in Kathmandu. The event was honoured by the attendance of then acting president and current vice president Ram Sahaya Prasad Yadav. Other distinguished representatives of government, mental health professionals, NGOs and INGOs were also present.
Felm Nepal's acting country director Terhi Teiskonlahti also attended the special celebration, stating in her speech that "CMC-Nepal has done pioneering work in improving awareness and understanding of mental health and psychosocial approaches in Nepal."
People with mental health problems live in vulnerable and marginalized situations all over the world, facing often stigma and isolation, she underlined.
"Question of mental health is also especially critical in countries and among people with recent history of conflict, as here in Nepal", Teiskonlahti added.
The anniversary celebrations and achievements of CMC-Nepal also reached national headlines.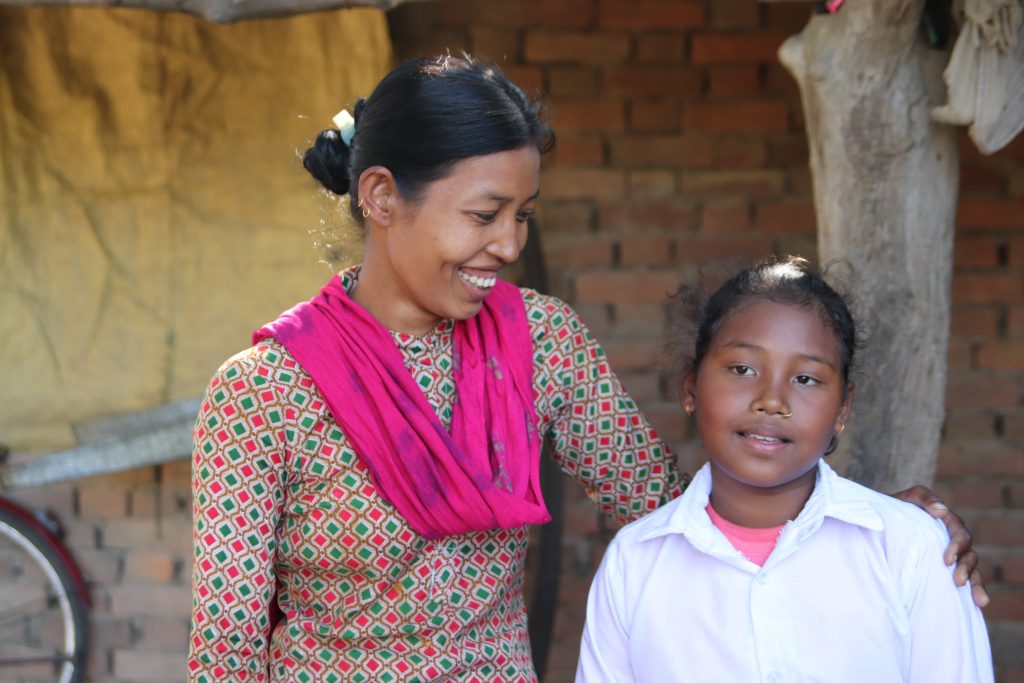 Felm Nepal's long history with mental health
Felm Nepal has partnered with CMC-Nepal for 19 years, particularly focusing on the themes of child mental health, community mental health and school mental health work. Last year, a new project started, aiming at enhancing the psychosocial wellbeing of migrant workers and their families in remote Western Nepal regions. Also, the school mental health work in Nepal's public schools continues.
With the long-lasting partnership, solid development results have been achieved. School counsellors have been trained to Nepal's public schools from existing teachers to give support and mental health guidance to students particularly from underprivileged backgrounds. In Felm Nepal funded projects, school attendance has increased, and drop-out rates declined due to the support and positive encouragement given to students and parents.
Felm Nepal's long-standing former country director Kirsti Kirjavainen, who worked for Nepal's most marginalized communities since late 1970's and lived several years in Mugu, also praises the professionalism of CMC-Nepal. She remembers well the early years of the organization's mental health work and the needs for investing in mental wellbeing, as Nepal was going through a Civil War. Also, other hardships such as poverty and discriminatory practises were increasing the mental health load of the nation.
At the time, there was a lot of ignorance and ill-practices related to mental health.
"CMC-Nepal was one of the only actors working for mental health in Nepal during those years. Cooperation with Felm Nepal and CMC-Nepal has always been easy; they have a very committed staff who have been trained extensively", Kirsti Kirjavainen testifies.
Text: Mimosa Hedberg
***This work is done with support from Finland's development cooperation.***