When men from marginalized and climate-vulnerable villages in western part of Nepal leave for migrant work across the border, small-scale farming is increasingly becoming the responsibility of the women.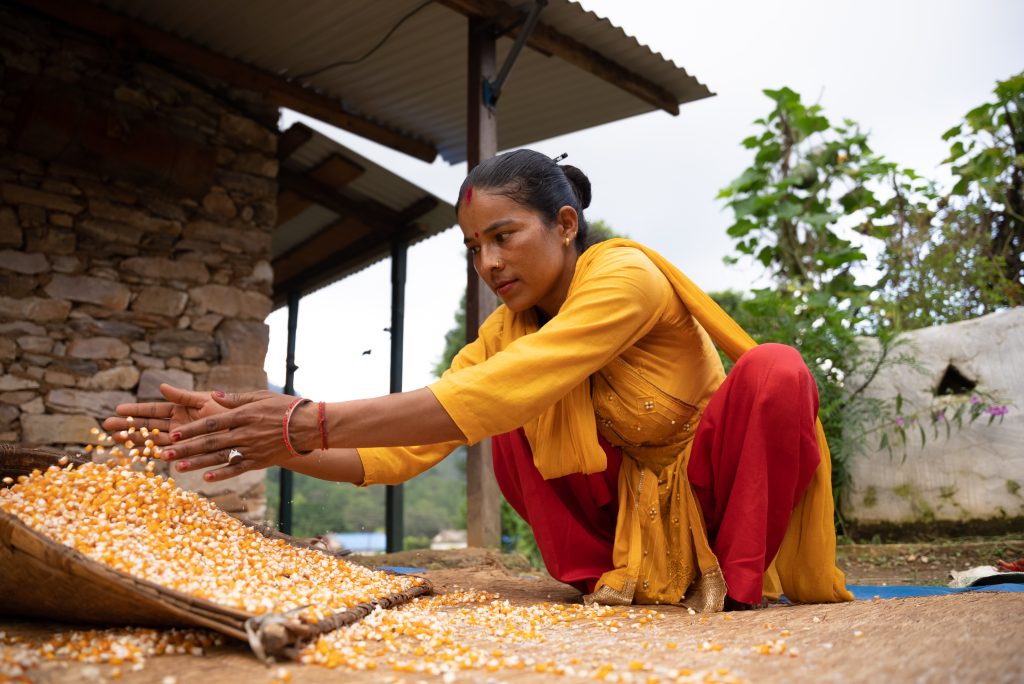 Many of the smallholder farmer women lack know-how when it comes to farming, and challenges brought on by climate change make the situation even more difficult, describes Laxmi Thagunna from Doti.
In a new video, Thagunna shares her experiences on how a development cooperation project called SAKSHAM, implemented by a Nepali organization Li-Bird, and funded my Felm Nepal as well as the Ministry of Foreign Affairs of Finland, is aiding her and her fellow farmers to cultivate in a more productive and climate-resilient way.
She shares how she has noticed first-hand the changes brought on my climate change in her area in Sudurpachim Province:
"Sometimes we experience droughts with only little rainfall, and sometimes there is heavy rainfall. Sometimes we have more yield on our farm, sometimes less. When these changes affects us, it's all due to climate change", she says.
"When these changes affects us, it's all due to climate change."

Laxmi Thagunna
The goal of the 4-year project that started in 2022 is to improve and diversify food and nutrition security and income opportunities in marginal and climate vulnerable smallholder families in Kanchanpur and Doti districts of Sudurpaschim Province. The project also aims at an improved climate change adaptation and disaster risk management in targeted communities.
Thagunna explains the benefits of home garden training the women farmers received from the project and how the training was planned in a way that even illiterate women could learn new things.
"We learned through drawing in the training, and all the women who cannot read or write also understood."
She is hoping that through the project, her village can become a model village for other villages.
Text: Mimosa Hedberg
***This work is done with support from Finland's development cooperation.***