Kamal developed mental health problems due to several hardships in his life. A peer support group has given him the support he was looking for.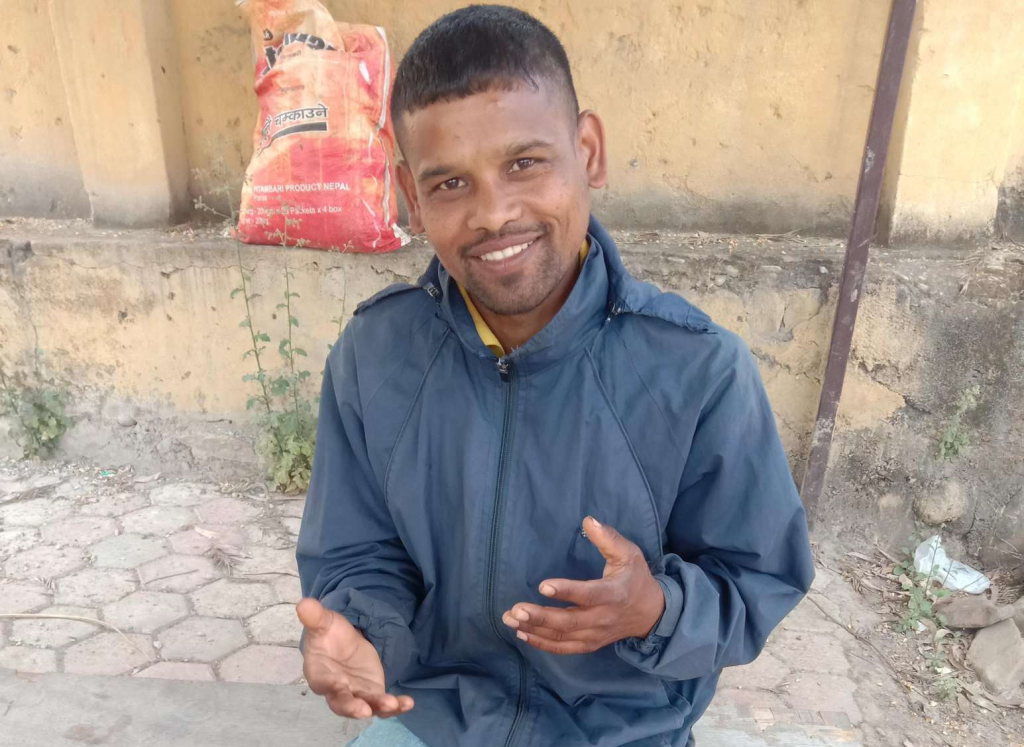 The broken marriage of Kamal Rokaya, on top of unemployment, and the responsibility to raise his two children who are below 10 years old left him dismayed. He felt like a failure in both his family and economic life. He did not want to be included in social activities anymore, and slowly he was excluded from the community. He developed mental health problems.
One day Kamal left his house and later, he was found unconscious outside. His family brought back him home. Still, there was nobody to speak to and share his feeling, not within his family or in his community.
His friend urged him to seek treatment in India, as mental health services are not readily available in Surkhet and other remote areas of Nepal. He took his friend's advice, went to India and received some medicine. That improved his situation for a moment, yet, he was still excluded by his own community as a person with mental health problems. His opinions, ideas, and feelings were not considered seriously.
A development cooperation project supported by Felm Nepal and implemented by a local NGO Koshish identified him and provided counseling to both Kamal and his family. He also joined a peer support group established in the project for people with mental health issues, and through the group, he was able to find other people in similar situations. This gave him strenght to continue. For the first time, he was able to share his feelings and experiences with others.
"For me, this group is a place to ventilate my bad experiences. Here, I found many people like me and we all have strong bonding. Koshish is also educating us about disability issues and about our own rights. We will make a plan to claim our rights from the local government in the future", says Kamal.
***This work is done with support from Finland's development cooperation.***