A 14-year-old Subin (name changed) from Kalikot, Nepal, studies in class 9 at a local public school. According to his teachers, he used to be absent from school a lot. Every week, he was hardly present 2 days.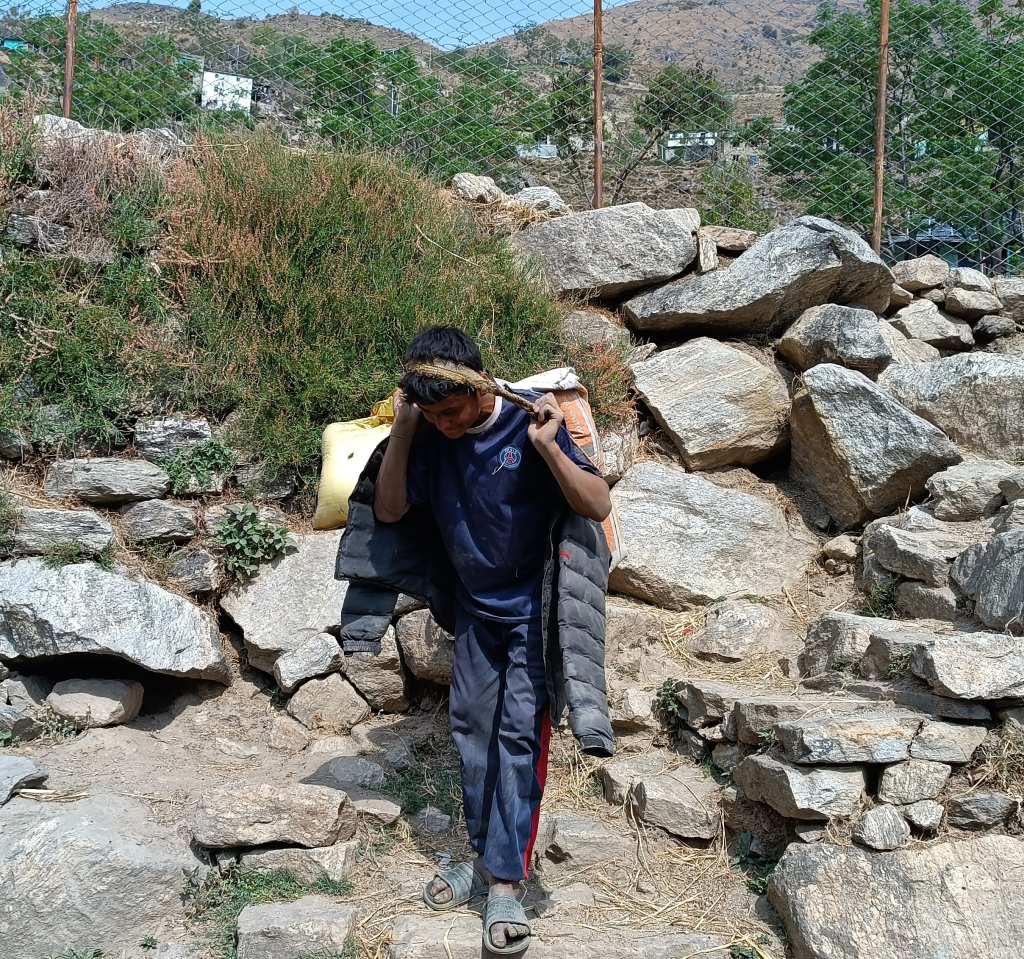 The boy's behavior changed gradually as he attends school more regularly. Photo: CMC Nepal-SMHP
''I used to sit at the last bench of the classroom because none of the teachers praised me, they only blamed me and scolded me, and used to give me as the example of bad boy in front of others'', Subin explains.
His grandmother tells: ''He doesn't play with other children. The boy's father died 8 years ago when he was 6 years old. His mother married again, and since then he has been living with me.''
A trained psychosocial focal teacher noticed the behavior on the boy and discussed it with other teacher staff. He also visited Subin's home. Then, he started psychosocial counseling with the boy, and Subin took 5 sessions. During the sessions, the counsellor mainly focused on listening to the boy's feelings. He further discussed the boy's understanding about his own behavior, causes behind it and also supported him to learn emotional management.
Trained psychosocial focal teacher encouraged the boy to participate in classroom psychosocial promotional activities. In addition, he visited his home and also provided parental psycho-education to his grandmother and aunt.
Nowadays, the boy's behavior is changing gradually as he attends school more regularly, and tries to be active and ask questions from the teachers in the classroom. He tries to do homework more regularly too.
According to his grandmother, he now gets more support from his family to prepare for a school; grandmother and aunt prepare morning meal timely, and they now come to school and ask the teachers actively about his studies and behavior. The guardians want to listen to the boy's feelings now.
In the last counseling session, Subin said to his focal teacher: ''I want to continue my school education now, even working during holidays.''